HKPO Helps Traditional Medicinals Nearly Triple Their Output
In 2016, Traditional Medicinals was facing a wonderful and enviable problem: they had to increase production by more than double. What had been an herbal tea producer that predominately served natural foods stores needed to expand production to meet increased demand for its products, which had recently become available at major grocery and mass market retailers like Safeway, Target, Walmart, and Amazon.
HKPO had been working with Traditional Medicinals to improve efficiencies in their sales department and the leadership team saw the demand tsunami coming. Traditional Medicinals developed a plan and budget for building a brand-new production area that was essential to get the most out of this critical investment. HKPO was enlisted to design a new production process using Lean principles.
"This is an amazing experience for a Continuous Improvement enthusiast," stated Jennifer Ralston, CEO of HKPO. "Having a blank canvas to start from allowed us to build in critical success principles from the beginning of this growth."
HKPO teamed with Traditional Medicinals, empowering the multi-lingual team to design their new production area. HKPO and the team began by asking everyone for input. What did they dislike about the current layout? How could the process be improved? The team then looked at each work area as a unit and observed how it ran. What was causing inefficiencies? What did the team need? How can we bring in Visual Management and Error Proofing as we increase production?
HKPO facilitated Kaizens for each area of production. By addressing these opportunities for growth, the team helped provide quick wins for improving working conditions and created buy-in from employees. The staff employed 5S Principles (Sort, Set in Order, Shine, Standardize, Sustain) to create and maintain an organized, clean, and safe work environment. These 5S Principles mandate that there be "a place for everything and everything in its place." This helped to ensure that what was needed for the job was readily available, provided early awareness if work supplies were missing or incorrect, and eliminated the waste of time searching for parts or materials.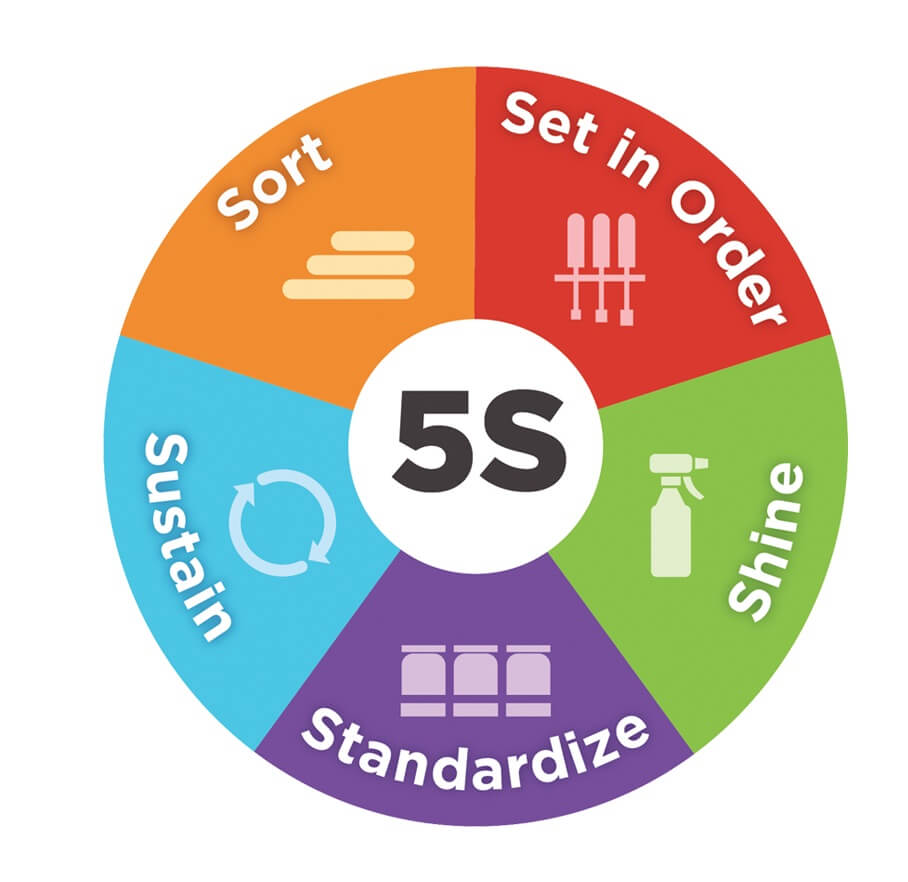 For example, sustainability is an important value at Traditional Medicinals. Recycling waste required segregating trash and separating out several types of recyclables. By redesigning where trash and recycling would go and who would sort it, they substantially improved the process and freed space on the floor for increased tea production.
In another example, mechanics voiced frustration trying to find tools that had been misplaced. The team brainstormed ideas and came up with a location and a storage pegboard with outlines to show where each tool was to be housed. The visual display made it immediately apparent if something was missing or out of place, providing an instant reminder for returning tools - "a place for everything and everything in its place."
The most substantial process improvements were found in tea packaging. When switching the line from packing one flavor to another, hopper shoots needed to be sanitized to avoid cross contamination. Traditionally, this process took 4 to 6 hours, and production line workers were idle during that time
After the team ran a Kaizen for reducing changeover time, they realized that rather than spend time cleaning one hopper, the mechanic shop could have a clean one ready to bring in for the changeover, reducing time from 6 hours to less than 45 minutes.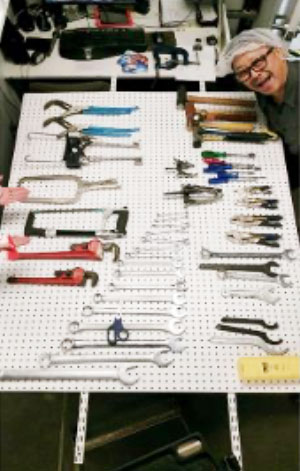 Results were dramatic.
During the first quarter the new production line was in operation, the Overall Operational Effectiveness (OEE) increased from 20% to well over 60%. They realized a savings of half a million dollars, and production increased from 9,000 cases per day to roughly 25,000, with the same quality standards. Best of all, they were able to grow at a 20% rate without the need to hire additional staff.
The entire Traditional Medicinals team is now on board using Lean techniques for continuous improvement. The company has a Lean production line which is scalable and well positioned for growth. The factory now runs 24 hours a day and produced over 600,000,000 bags of tea in 2019! It is just one of many success stories for this tea company, and they hope to share many more.